Happy New Year, we are looking forward to enjoying the gardens this year as the seasons change. We're enjoying lots of crisp wintry days with low sun. Now the leaves are fallen, the beautiful tree branch structures and shapes of shrubs are revealed.
The garden designer Piet Oudulf was one of the first to popularise the idea of planting your garden with a view to leaving plants in the garden over winter, to enjoy seedheads, bare stems and plant structures. Choosing the right plants is key of course, see some of his stunning creations here.
Some beautiful winter planting with structural seedheads and grasses we saw at a London park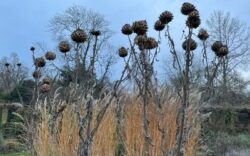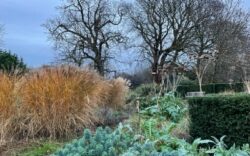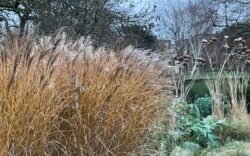 Here is an example of year round interest in a flowerbed at one of our Wimbledon residential estate sites. We chose plants that would look as attractive in deepest winter as at their summer best.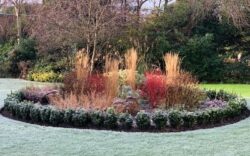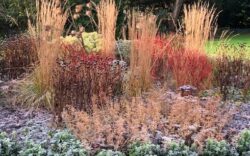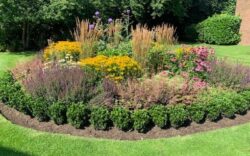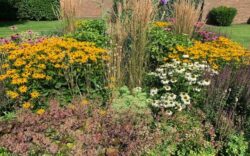 Now is a great time for winter tidy-ups and to plan what you'd like to achieve from your garden this coming year.
Plantwatch
Look out for…
Mahonia x Media Charity – showy yellow flowers contrasting with long dark green leaves, a dramatic feature to include at the back of a border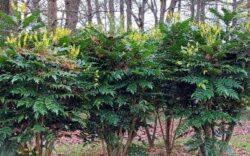 Viburnum bodnantense – pretty and fragrant pale pink flowers showing on bare stems in winter. Great for planting by a patio to enjoy the sweet scent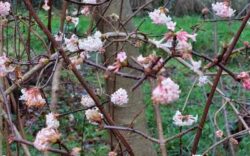 Mistletoe – dark evergreen leaves and white berries, growing in the branches of lime, poplar and conifer trees – best seen in bare winter trees!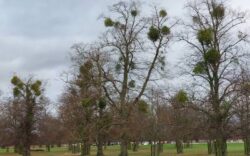 Good time to…
Dig over beds
Cut back and tidy shrubs
Leave some undergrowth for sheltering wildlife
Put out food and water for birds
Gardens in the news
The RSPB is once again running the Big Garden Birdwatch from Friday 28 to Sunday 30 January. Simply count the birds in your garden for one hour and report your findings online. Plus read about the best ways to attract and feed wild birds.
The RHS has published its 2022 Gardening Predictions – find out about growing your own, and sustainability and houseplant trends.
Capital Growth is an organisation that promotes growing food in London. It offers help and advice to set up and manage community gardens and fruit and veg growing. Contact them to join their network and access training resources.
Company news
We have been awarded a new garden maintenance contract for a large private residential estate in Kingston Hill.
New planting plans created for private garden in Coombe.
Do please feel free to contact us to discuss any of your gardening needs
Best wishes
Toby and The Urban Gardeners team