The season has changed, we are now past the autumn equinox; the sun no longer blazes, and there's a freshness in the air. There are still beautiful displays of flowers and foliage on show, some trees are taking on a tinge of copper and leaves are beginning to fall. It's harvest time in gardens and allotments. A time to take things a bit slower and enjoy time outside on sunny days.
Plantwatch
Look out for…
Phlox – small flowers in round clusters in bright pink, purple, orange and red, and paler pink, lilac and white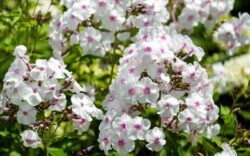 Rowan – a native British tree with soft green serrated leaves and bright red berries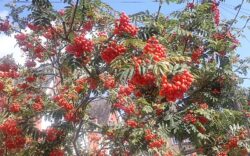 Aster – numerous bright colours lasting well into autumn giving a colourful focal point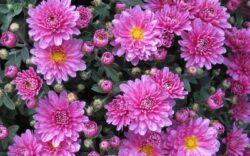 Anemone – a variety of colours, daisy-like or buttercup-shaped, with delicate fern-like leaves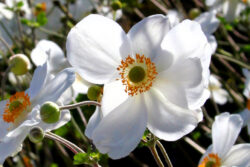 Good time to…
Plant spring bulbs
Collect seeds from your favourite perennials
Book in an autumn tidy-up after the summer growth
Gardens in the news
Chelsea Flower Show took place in September for the first ever time, after online events in May. See the gardens voted best in the People's Choice Awards and all the show winners. Also there were many special Autumn Highlights not usually seen at the May-time show, including dahlias, gladioli and a harvest of vegetables.
The Natural History Museum continues its Urban Nature Project with many activities aiming to promote nature in our cities. There is an Explore Nature learning programme for schools, plus see the NatureBoost tips for uplifting ways to enjoy our surroundings.
With the upcoming COP26 UN Climate Change Conference, the RHS has put together a list of 10 things we can do to promote sustainability and help the environment. Plus the Guardian tells us how soil can help save the planet.
Autumn is a great time to visit Garsons Farm in Esher, Surrey, with Pick Your Own fields full of apples, beetroot, sweetcorn, pumpkins and more. You can choose more fresh produce from the farm shop, plus homeware, gardening items and plants.
Company news
Seasonal garden tidy-up in New Malden
New planting for garden in Kingston Hill
Autumn bedding for residential apartment block in South Bank
Please do get in touch for any of your gardening needs
Best wishes
Toby and The Urban Gardeners team