Now it's midsummer, and with the long sunny days we can admire and wonder at the abundant growth in our gardens and parks. Beautiful blooms delight with intense colours. Roses are spectacular now, read on for more on this favourite flower. Jasmine and honeysuckle give off gorgeous scents. Enjoy the summer colour in your garden.
Plantwatch
Look out for…
Achillea filipendulina 'Gold Plate' – bright yellow flowers growing up to 3-5 feet tall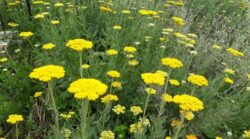 Hydrangea – both mophead and lacecap varieties, classic English garden flowers in pastel hues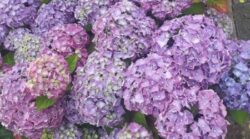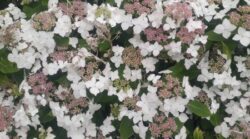 Ferns – great for shade, fresh green new growth and beautiful patterns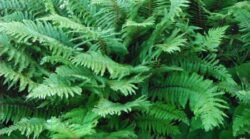 Good time to…
Stake tall plants such as sunflowers
Manage weeds by hoeing regularly
Harvest and enjoy strawberries and lettuce
Gardens in the News
More urban gardeners! The lockdown has led to many people taking up gardening and growing their own fruit and vegetables. Now to make it even easier, there are many new businesses who can deliver grow your own veg kits.
Gardening for kids is always fun, here are some useful gardening kits to get children into nature and off the screens!
It's great to attract more wildlife into our gardens, these are the top plants for attracting particular butterflies.
The London Open Gardens live show took place on Sat 12 June but you can still watch the recording till the end of July. The show explores London's hidden gardens, squares, community spaces and rooftop gardens (usually showcased on Open Garden Squares Weekend which was cancelled due to restrictions). Aiming to raise funds to protect London's green spaces, tickets are on sale here for £6.
The National Open Garden Scheme gives you the opportunity to enjoy people's private gardens, raising money for charity and with tea and cake available too! Check gardens near you open through summer and autumn. They are also promoting the Great British Garden Party 4-12 September.
Plant Facts – Roses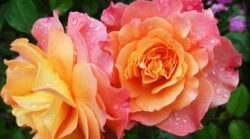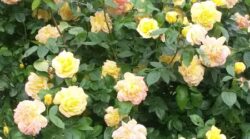 • Roses are possibly the most classic and popular of flowers. Their abundant flowers bloom from early summer in a vast range of colours from white, cream and all shades of pink, to yellow, orange and red.
• There are thought to be 30,000 rose varieties, and have been cultivated for more than 2,500 years.
• Rose names are chosen to reflect their heritage and may also be named after important figures, royalty, celebrities and events.
• Particular roses are treasured for their uplifting and delicate fragrance.
• There are many rose varieties, from shrubs and climbers, to miniature for containers, roses for sunny, sheltered or shady positions, or to climb walls or trees.
• Roses have been long associated as a symbol of love. The Greeks believed that red roses came from Aphrodite, the goddess of love.
• On Valentine's Day an estimated 224 million roses are given to loved ones. Different coloured roses have different meanings.
• Rosehips have medicinal uses, rose essential oil is used in aromatherapy and perfume, rosewater is used in cookery and skincare, rosebuds and leaves can be used as tea.
Roses in literature –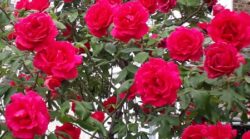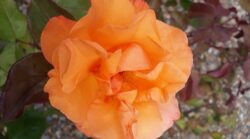 "My love is like a red red rose, That's newly sprung in June" – Robert Burns
"What's in a name? That which we call a rose, By any other name would smell as sweet" – William Shakespeare
"Roses are red, Violets are blue, Sugar is sweet, And so are you" – Nursery rhyme
The story of Snow-White and Rose-Red – The Brothers Grimm
Beautiful rose gardens in England –
London's largest collection of roses in Regent's Park
The Savill Garden in Surrey
Gardens across England
Read more at The Rose Society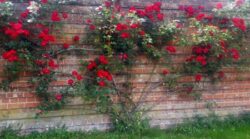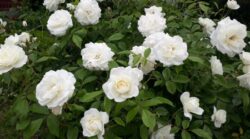 Company news
Please do get in touch for any of your gardening needs
Best wishes
Toby and The Urban Gardeners team